2      The page appears as following:
If you are new customer, please click "Sign UP" and eventually check the "How To – User Registration" moreover please Log In (eventually check "How To – Login")!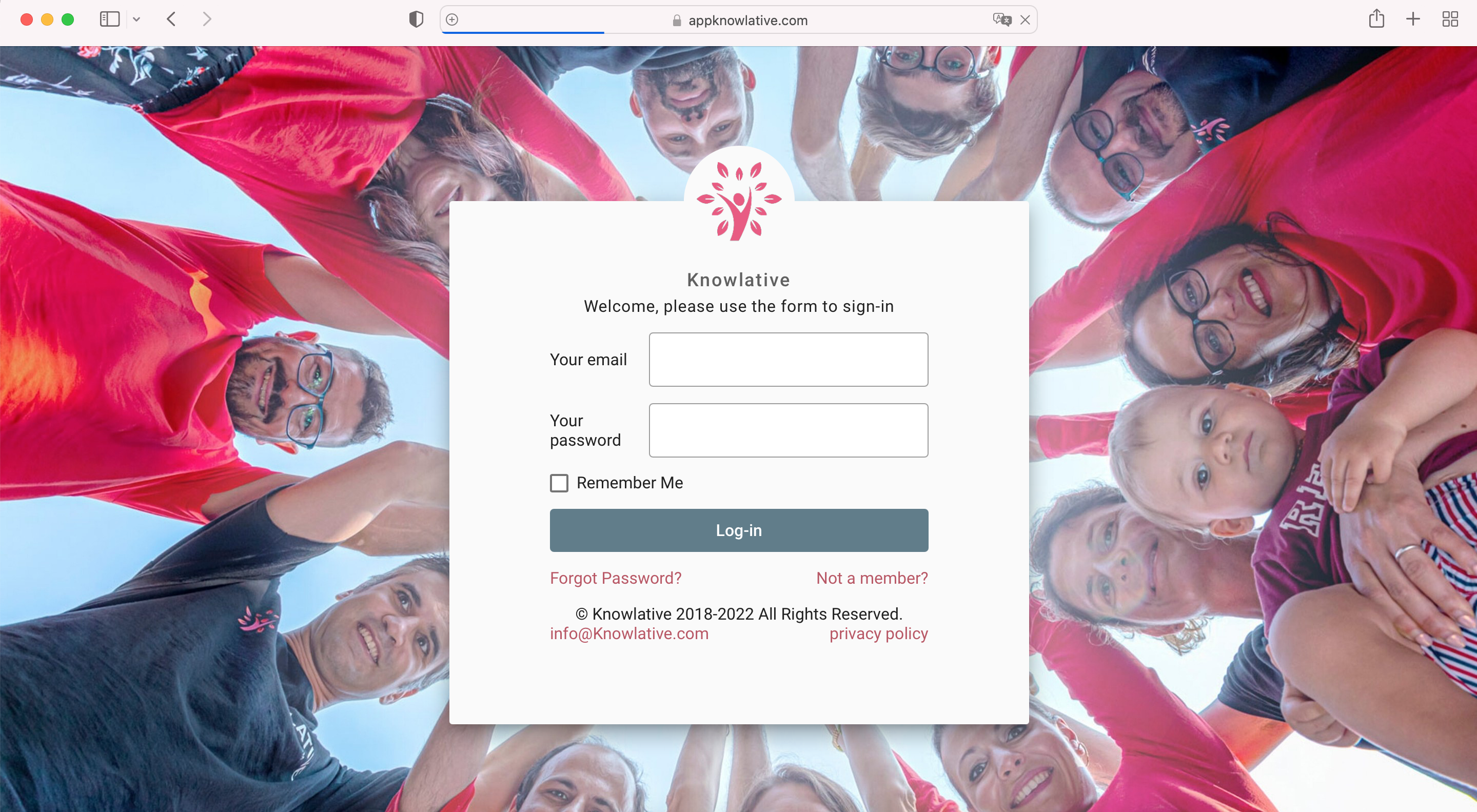 Please pay attention as the OLD registration for the Knowlative blog doesn't work (https://www.knowlative.com/) !!!
3      First App Page
Please go in your profile menu and click My Page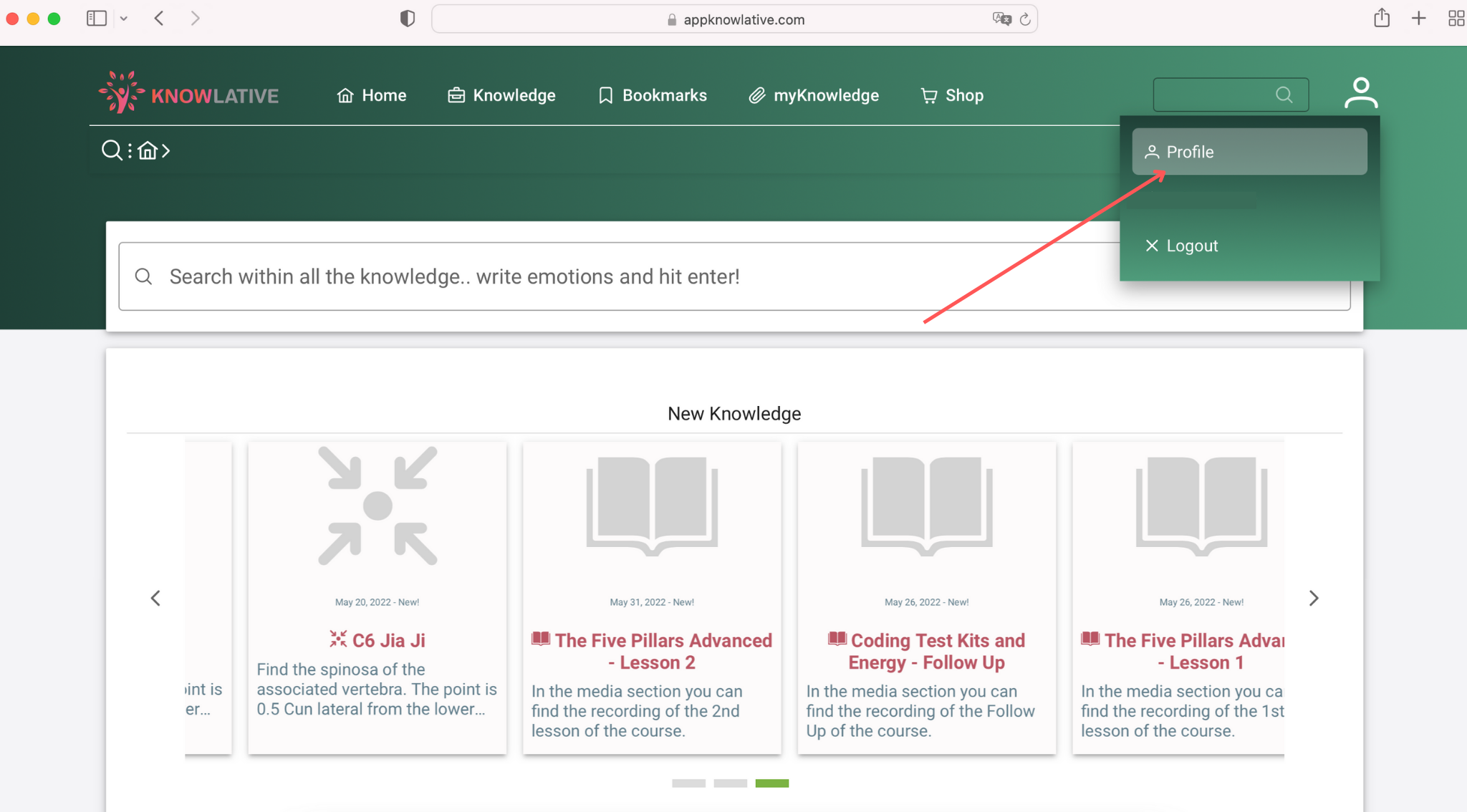 4      Profile Page
Your personal data will come up.
Go to page "Subscription"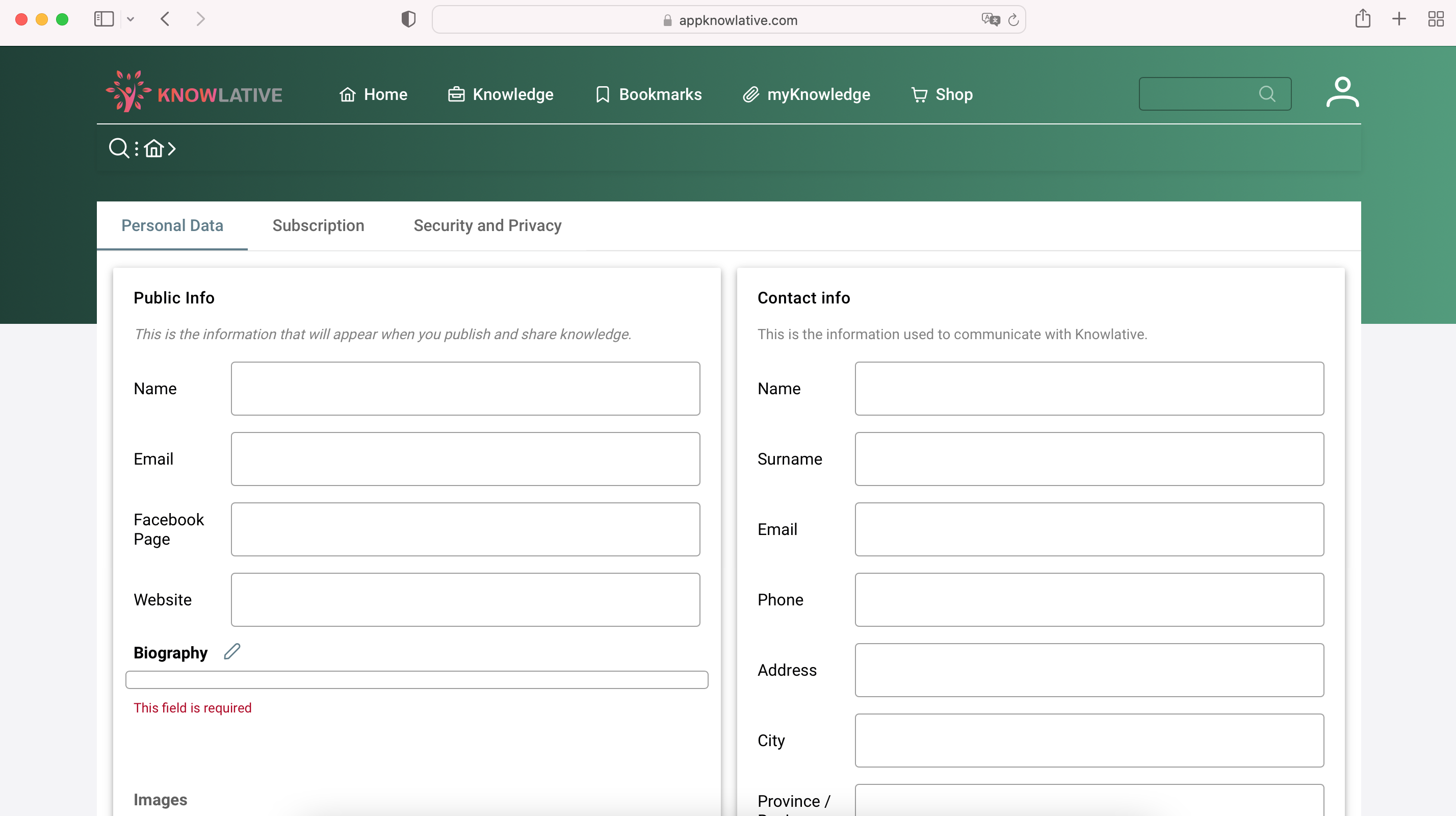 5      Copy and Paste
You can easily copy the link with your personalised Friend Code by clicking on the indicated button.
Copy the code
Paste it in a new email or text message and send it to your friend
If your friend use that to complete registration:
Congratulation you have a new friend in Knowlative both will receive a permanent monthly discount!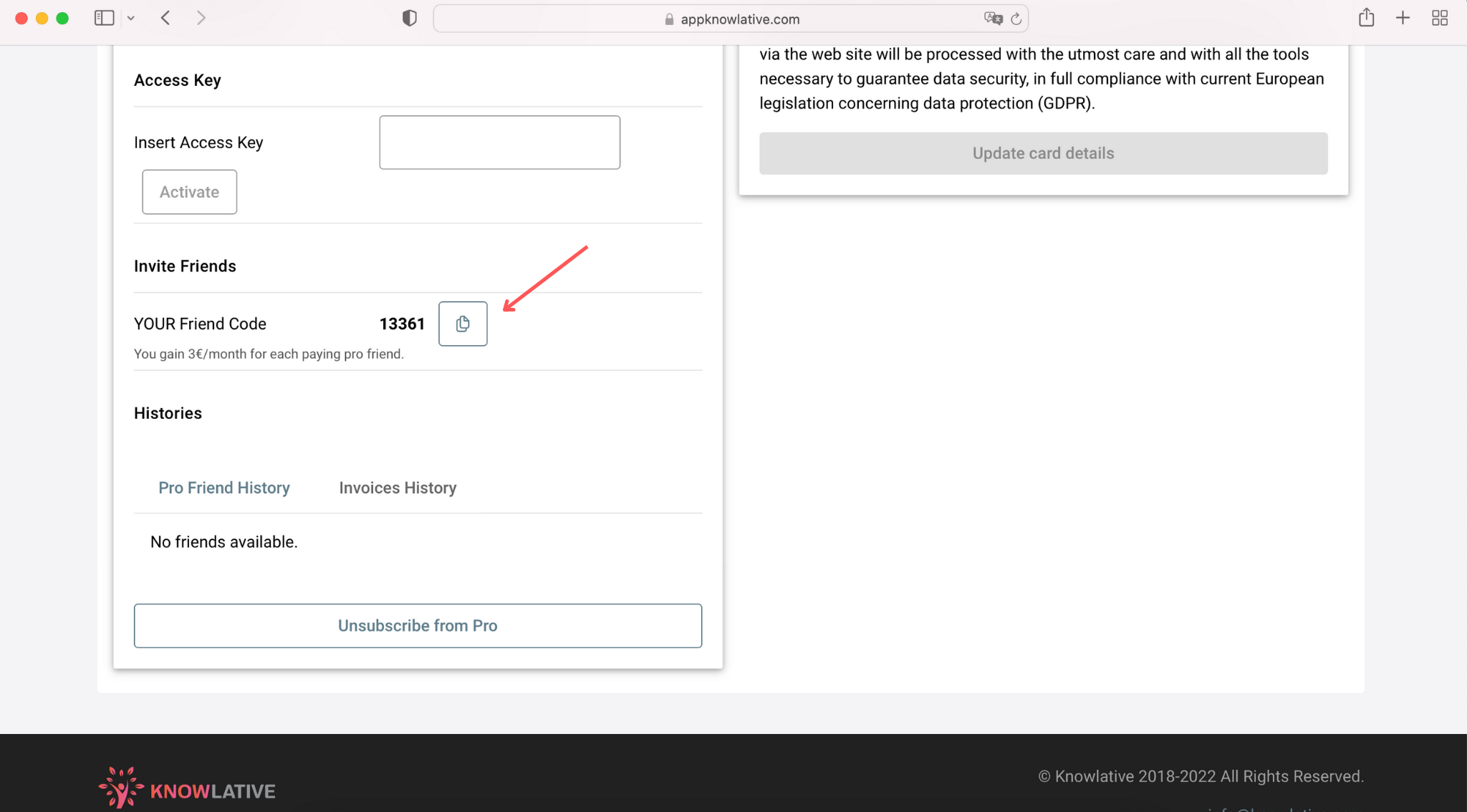 Still Need Help?
Our customer support is here to help, please email us at info@knowlative.com and we will answer your question as soon as possible.