Access Keys
Access Keys are 100% Discount Codes that you can buy and offer to your friends, students or affiliate to offer them a free period of PRO Knowlative access. Access Keys are designed for Schools and Associations so that they can offer access to Knowlative linking their invited contacts to their account. If you buy 20 or more access keys, you can offer PRO subscriptions with huge discounts  (up to 50% of regular price).
You can choose among our four types listed below. You can have more information by clicking on each different access key.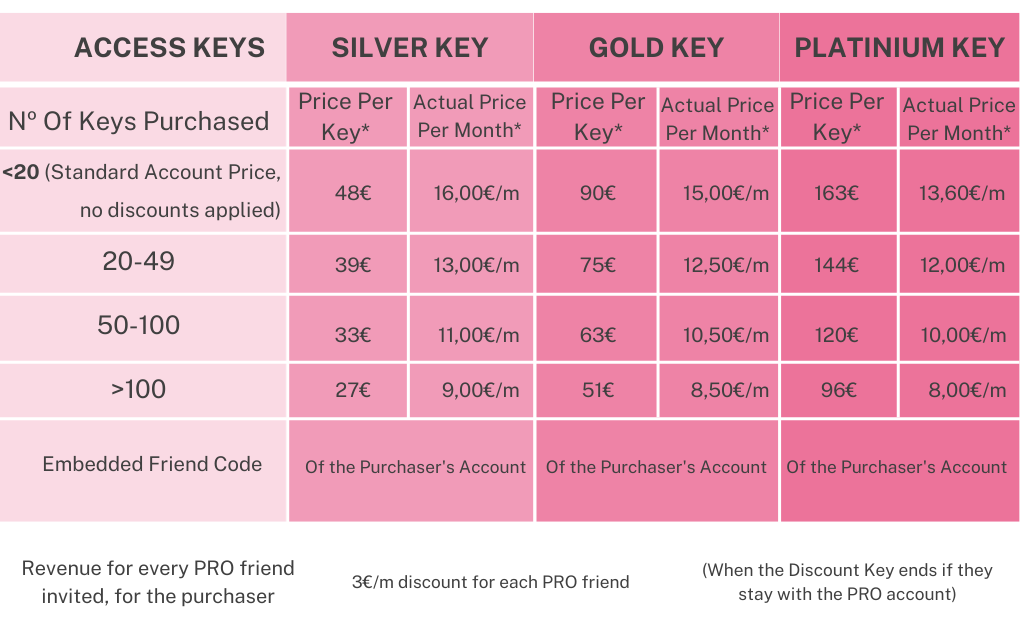 Still Need Help?
Our customer support is here to help, please email us at info@knowlative.com and we will answer your question as soon as possible.